​Let me first start off by introducing myself. My name is Garey Ridley owner of Garey's Taxi. I've lived in the Littleton area
​
for many years and love being a entrepreneur. I have a wife name Donna and 2 children with which we raised in Littleton area.I have held many positions in the work force and have decided to branch out on my own.I have experience in the transportation field as a cab driver and also commercial transport. My goal is complete satisfaction with the best customer service.

Whether you need a ride somewhere or you want us to pick up and deliver something (food,pkgs,medical samples ,etc) we will get it or you there. We are open 7 days a week. Our rates are very competitive with the other cab companies.
We are insured by an insurance company for your safety and ours as well as others. Each driver is screened and checked for many things,so be assured that you are riding with a professional responsible driver.

I hope that you find our services top notch. You should expect a smoke free vehicle. So please don not smoke or chew in the vehicle and we ask you to help keep it clean and safe for the next fare. We will try our best to make every time a clean and comfortable experience. Thank you in advance. We take any and all feedback whether good or bad. Do feel free to contact me with any questions or concerns. 603-991-4546.



Powered by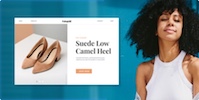 Create your own unique website with customizable templates.